Let's build transit that moves all Pennsylvanians.
Public transit operates in every PA county, connecting millions of people to jobs, food, healthcare, and their homes.
But the clock is running out for PA transit systems and the riders, workers, and businesses who rely on them.
Pennsylvania's main transit funding bill is set to expire in July, 2022. Without decisive action, PA will lose the transit systems that fuel our economy and connect us to life's essentials.
Transit riders and workers from all across PA are putting forward a solution: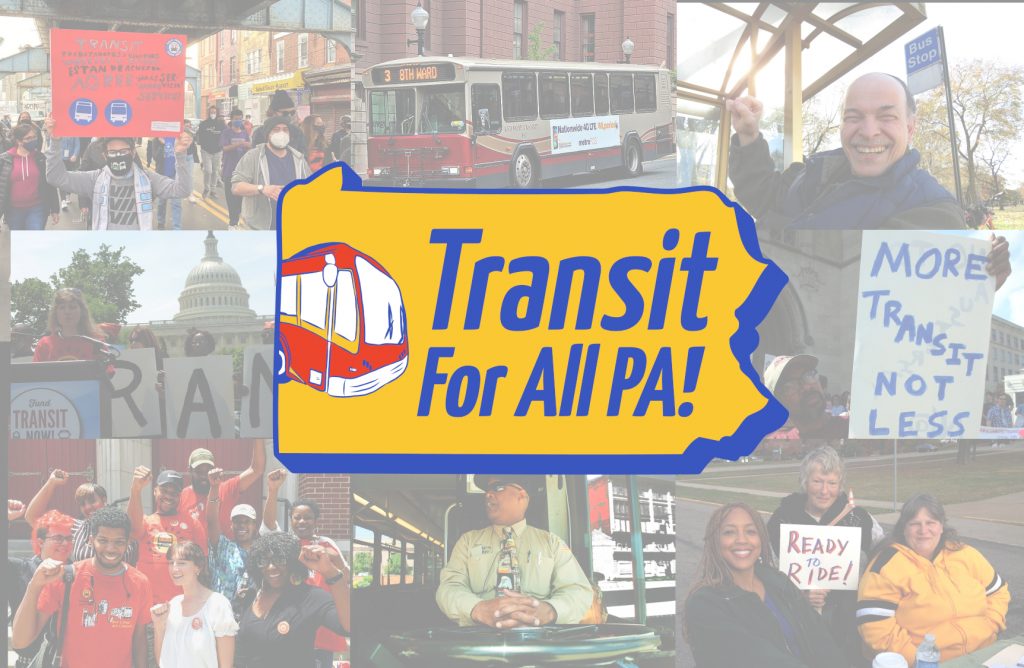 Join this campaign for sustainable transit funding to keep our state moving forward. Read our grassroots platform and sign on to connect all Pennsylvanians to opportunity.