When we go to Harrisburg, we will be meeting with legislators to introduce them to the Transit for All PA! platform and ask them to support us.
That means we will need to be very intentional about what we say in our meetings with legislators. But don't get lost in the details. Personal stories are best. Talk about your personal stake in public transit and connect it to the greater needs of your district, and districts across the commonwealth. Public transit helps all Pennsylvanians, whether they ride public transit or rely on those who do.
Read the tips below to stay on point and deliver a strong message.
Why our platform, the 3 Main Asks:
We want $1.65 Billion for the Act 89 replacement and Service/capital Expansion
Progressive and dedicated funding mechanisms, that takes it out of annual and partisan negotiating processes. And allows for flexibility between capital and operating budgets.
Effective transit policy to support the economy. Including: Fix Infrastructure, Capital investments in new/green technologies, Low Income Fare Program, Rapid Transit.
10 tips to remember when speaking with legislators 
Be specific;
Ask for action;
Use time wisely;
Plan out your remarks;
Identify yourself and your group as constituents;
Make a personal connection;
Share information;
Be respectful;
Repeat;
Follow-up: write a thank you note/email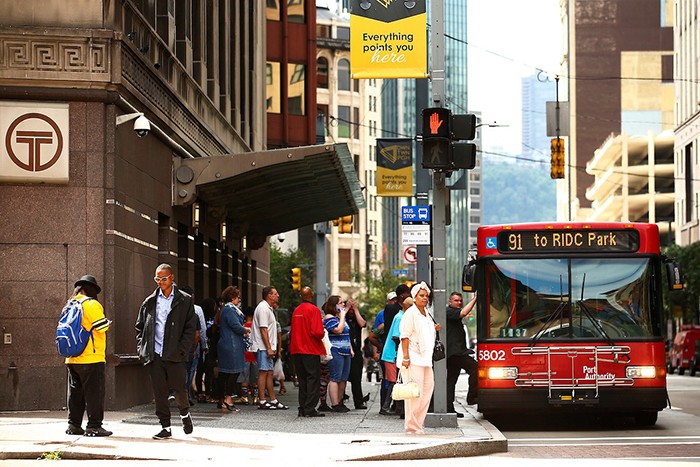 Blueprint for a successful meeting with a legislator:
Your group will have very limited time to communicate with each legislator, so it's important that we make every minute count. (15 minutes will fly by before you know it!) For that reason, make sure your group is on the same page well before the meeting.
Preparation (planning your remarks):
You will be most effective if your group 1) clearly identifies the 2-3 key takeaways you want the legislator to remember (consult the other side of this sheet for the coalition's objectives), 2) decides who will talk and when, 3) practices (this may seem silly, but practice what you want to say with 1-2 partners and get feedback; writing a script ahead of time may help you sort out your ideas and how you want to present them)
What to talk about:
First, it's always good to highlight your connection to their district if you can, whether you live, work, go to school, spend money, etc. Second, identify your group and what your group is about. Let the legislator know why our coalition is different—unlike other groups, we represent hundreds of transit riders and workers across the state (we are the people who experience the transit system every day, on the ground). Third, explain why you are here today and what you would like the legislator to do. Be clear. Be precise. Be informative. Be respectful. Explain why you want them to support our objectives. What will the changes we're asking for mean for you personally, for people you know and your community, and for all of PA? Share personal stories and share statistics about how public transit supports the economy, the environment, public health, and community. Make a personal connection. And finally—remind them again (and again) the 2-3 things you want the legislator to do!
A note on Democrats vs Moderates and Republicans:
know your audience. Moderates likely appreciate a focus on the economy and "getting back to work", as well as how transit saves money spent on road repair. Democrats may appreciate the environmental advantages of public transit as well as equity issues, in addition to the economic angle.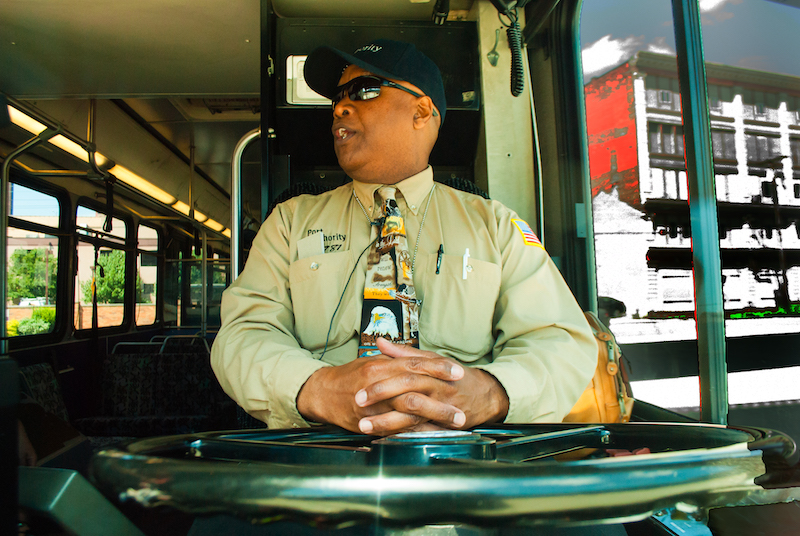 Talking points for speaking with legislators
Why transit funding:
Economic engine for the state
Connects residents to work, commerce, healthcare, and family. Connects businesses to a larger employee pool.
Pays dividends. "one dollar of capital investment in transit generates an additional $5 of economic activity" –
Creates and keeps jobs. Thousands of manufacturing jobs, transit agencies, bus operators. Make PA competitive in the region, attractive to businesses, equity of opportunity (helpful with Republicans)
Job accessibility, particularly for service workers where job openings are currently unfilled.
For a clean environment and decreased traffic congestion
Every bus on the road represents as many as 60 cars not on the road. This also helps reduce impacts on our roadways, which creates savings for PennDOT.
No way to reduce GHG & achieve climate targets without pulling cars off the road, which requires transit service expansion (with Democrats name drop Paris, Wolf (RGGI+ TCI) and Biden agenda)
Transit jobs are green jobs.
Public transit for public health
Efficient way for health care workers and patients to get to hospitals and doctors' appointments
Reduces particulate matter that causes cancer and asthma: "the average American pays about $3,266 annually for asthma-related medical costs. People living below the poverty line actually pay more to manage their asthma – about $3,581 each year per person."
What happens without transit funding in the budget?
Intensified poverty as loss of access to jobs and resources – economic downturn
Increasingly poor health outcomes as people lose easy access to healthcare